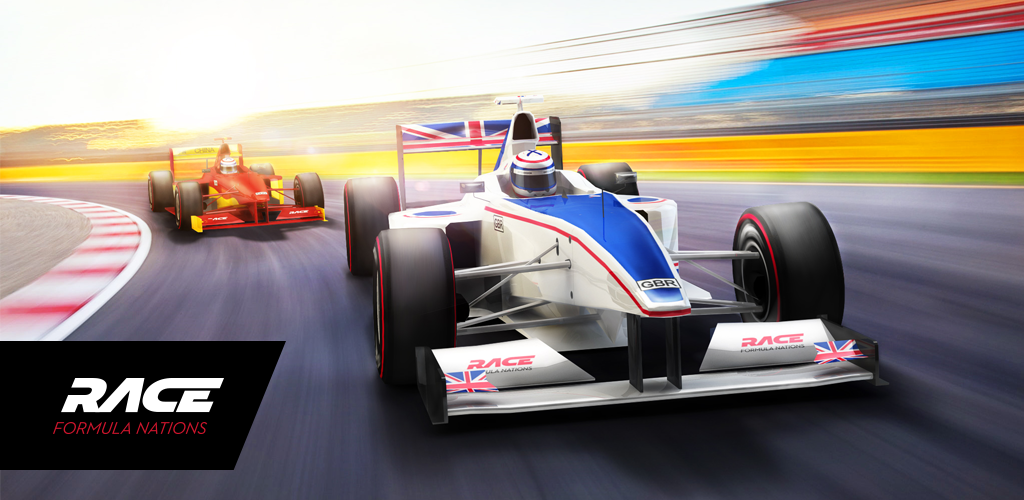 RACE: Formula nations
Show how fast can you be in a formula of your nation. Everybody has a monopost with the same performance, same conditions, so that only thing that matters is a skill of each pilot and only that determines, how quickly can he finish one measured lap on each racetrack. Compete with other pilots from your country or whole world, but most importantly compete for your contry and get it to the top in the leaderboard of nations! Additionally, you can beat ghosts of four different trophies on each racetrack and earn medals to your collection.
FORMULA
Everybody has same monopost and same conditions for achieving their best time. Some countries have unique skin with national colors and more skins will be added!
TRACKS
Racetracks are divided into four difficulty levels - school, short, middle and long. Each racetrack has it's own leaderboard of pilots and nations. Racetimes from short, middle and long racetracks are counted towards total leaderboards of pilots and nations.
LEADERBOARDS
Game keeps track of two types of online leaderboards, where you can see, how are you standing against pilots from the rest of the world or your country:
- Each racetrack has leaderboard of the best racetimes.
- Leaderboard of total score, that is earned for best racetimes across all racetracks in short, medium and long difficulty levels.
FEATURES
Online drivers and national leaderboards
Onboard camera view
Fifteen racetracks divided into four difficulty levels
Each racetrack with four trophies to achieve
Racetracks with midday, sunset or night daytime
Racing against ghosts of national, world and your personal record times
JOIN OUR RACING COMMUNITY!